San Diego Web Development

San Diego web development services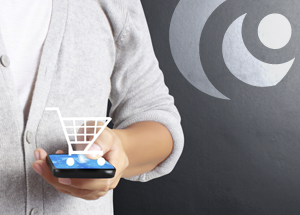 Comentum has talented team of web developers and designers for building any complex web application.
You will have the advantage of working with the company that has over 23+ years of experience in building complex applications delivered in engaging, user friendly design.
Comentum's team of app developers consist of experienced and innovative programmers and designers that are skilled in building complex, secure and engaging mobile applications.
Comentum Advantages
23+ years experience
San Diego based in-house team of designers and developers
No outsourcing
Structured development environment
Maintainable code
Best coding practices used
Using the latest emerging technologies

Application security layers
Engaging design
Best usability for user experience
Experience
One of the most important aspects of building any successful application with quality, maintainable, secure code is the experience of the programmers in building similar applications.
Comentum's development team has years of experience in building a wide variety of custom web applications and mobile applications in several fields.
Below are the fields in which the Comentum team has developed several custom applications:
Social Networking Applications
eCommerce Applications
Collaboration Applications
Calendaring and Events Applications
Groups and Forums Applications
Survey Applications
Learning Management Systems
Ticketing Systems
Classifieds and Directories
Video and Media Streaming Applications
Sports and Activities Management Systems
Physicians and Patients Collaboration Tools
Content Management Systems
Customer Relationship Management Systems
Project Management Systems
CMS Platforms
Comentum's team has years of experience in using and maintaining different Web Application Platforms. Below are just a few examples of the Web Application Platforms that Comentum has used and maintained:
eCommerce Platforms
Comentum built its first eCommerce application in 1999 using Perl and JavaScript. Since then, Comentum has continously has upgraded and provided robust features for Comentum eCommerce. Comentum has loyal clients that are still using its Version 2.0 of its eCommerce application which was built on 2001. Comentum supports different eCommerce platforms based on client's needs.
Comentum eCommerce
Magento eCommerce
Web Application Frameworks
Comentum has built its own Web Application Framework and additionally, Comentum supported and maintained differnt Web Application Frameworks. Below is a list of a few supported Web Application Frameworks:
Comentum PHP Framework
Phalcon PHP Framework
Symfony PHP Framework
Django Python Framework
Yii PHP Framework
CodeIgniter PHP Framework
Zend PHP Framework
Kohana PHP Framework
Ruby on Rails
.NET Framework
Comentum Corporation builds apps for your success.
For Information Contact:
Comentum Corp
6222 Ferris Sq.
San Diego, CA 92121
Phone: 858-410-1500
Fax: 858-410-0707
Sales: 800-387-1920
Hours: Mon. - Fri., 9 a.m. - 5 p.m. PST
Contact Us »
Mobile App Development
iPhone, Google Android, BlackBerry, Windows Mobile
In-house development team.
San Diego, CA, USA.
Learn More
Web App Estimator
Select and unselect modules such CMS or eCommerce for your web application and watch the cost update in real time.
Try It »