The Work
The Work | eCommerce & CMS Featured Projects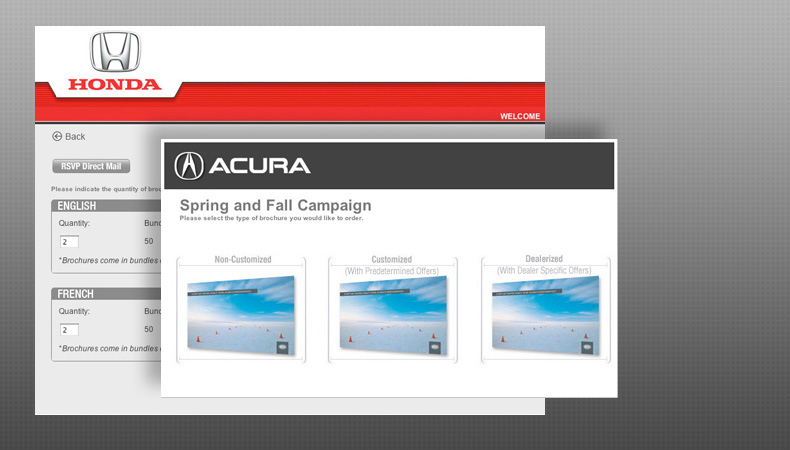 Honda
---
eCommerce Application
Honda (eCommerce - promotional products) We are honored to Work with Honda's great marketing team to build a Custom eCommerce Application for Honda's promotional products - the application has all of the extended eCommerce features such as fulfillments and integration with ERP system.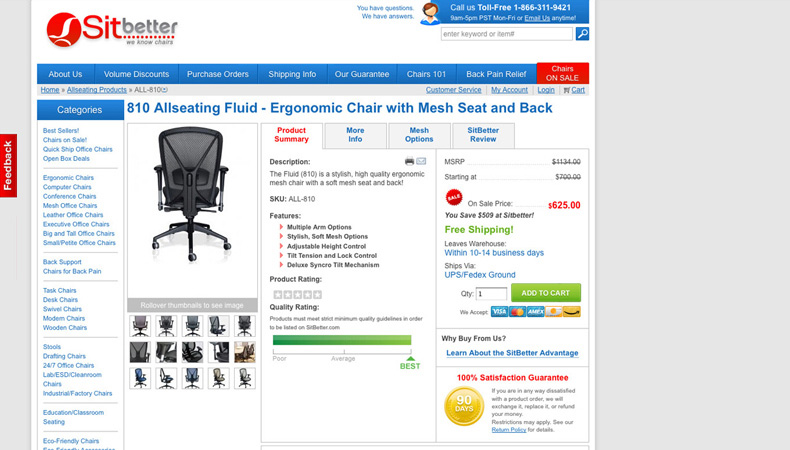 SitBetter.com
---
Full-Featured eCommerce Application
SitBetter.com is a great example of Comentum's capabilities in building and maintaining a full-featured eCommerce Application. Comentum and SitBetter team work together (like a partner) to build a very successful site from ground to a great success.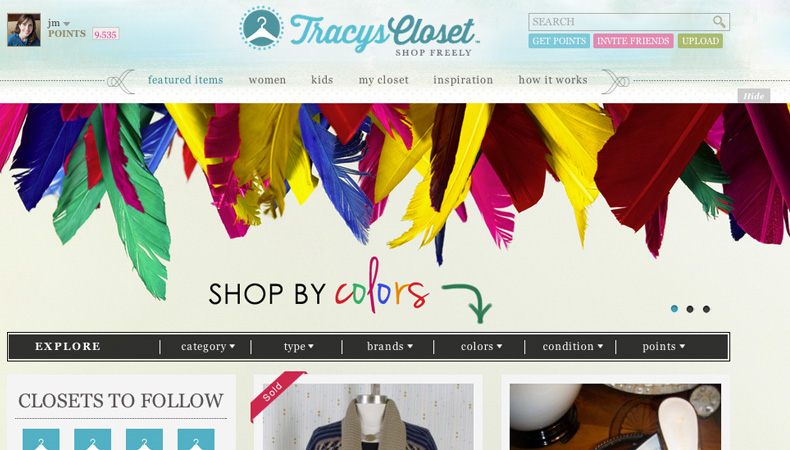 Tracy's Closet
---
eCommerce Transactions and Social Network
The founders of TracysCloset had a simple vision: To provide a platform for women to share clothing and earn rewards. Using their marketing and entrepreneurial experience, TracysCloset had a goal to go from concept to robust web platform in 6 months, and develop a trendy, fashionable, and addictive site for women.

TracysCloset came to Comentum to draw upon their social networking experience in order to create an outstanding web platform. The website launched in April 2013 and has gained over 9,000 members and a tremendous reaction. Members are able to upload photos of their gently-used clothing and sell it to other members, which provides them with point-based currency to spend on the site.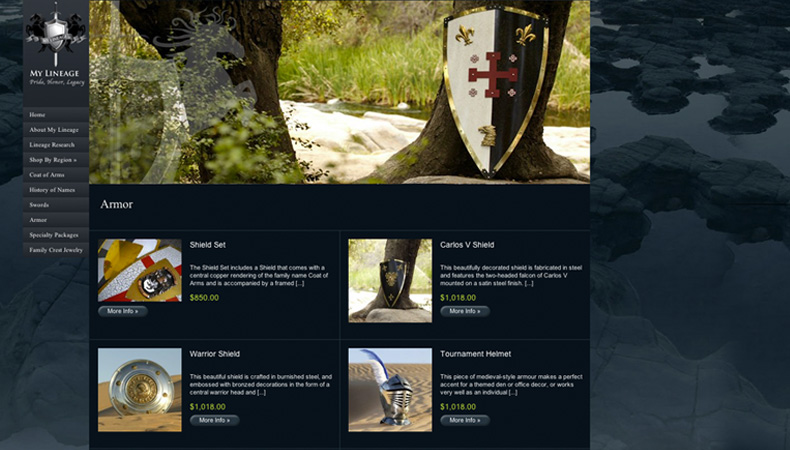 My Lineage
---
Public eCommerce | Sales and Order Management System
MyLineage.com showcases a unique eCommerce design and development. Comentum worked with My Lineage's team closely to create a brand and design that is unique and set My Lineage apart from its competitors. In addition to a great design, we added CRM features that helped create much of recurring sales and return customers.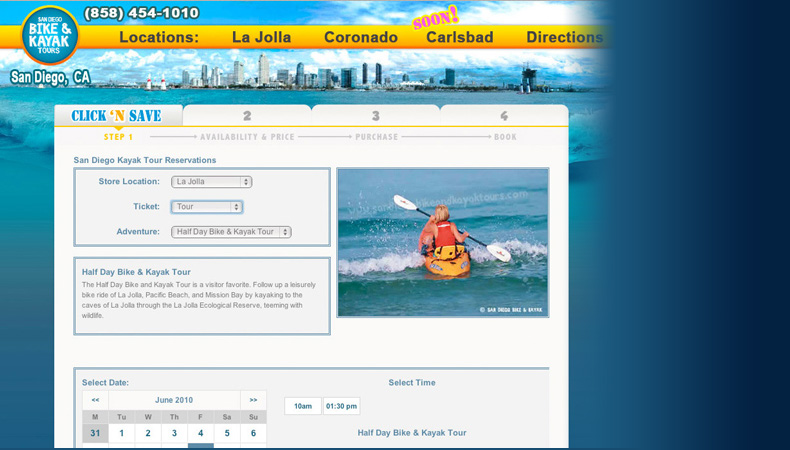 Bike and Kayak, Inc.
---
Full-featured Online Booking Application
Comentum really enjoyed working with the Bike and Kayak team to build a very robust full-featured ticketing system with add-on Promotion, CRM and Ordering System. Comentum designed and developed both the consumer side and in-store side ticketing system running on a optimized PHP MVC engine that is capable of handling hundreds of transactions per day.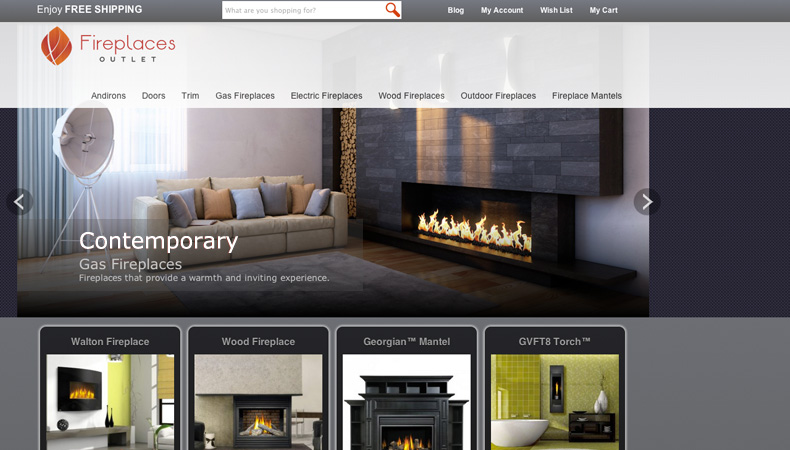 Fireplaces Outlet
---
eCommerce Application
FirePlacesOutlet.com is an advanced and customized eCommerce application with many complex configurations such as built-to-order FirePlaces and multi-layered product categories, accessories and features options.

This complex ecommerce application has every possible feature that any brick and mortar store needs to run its business.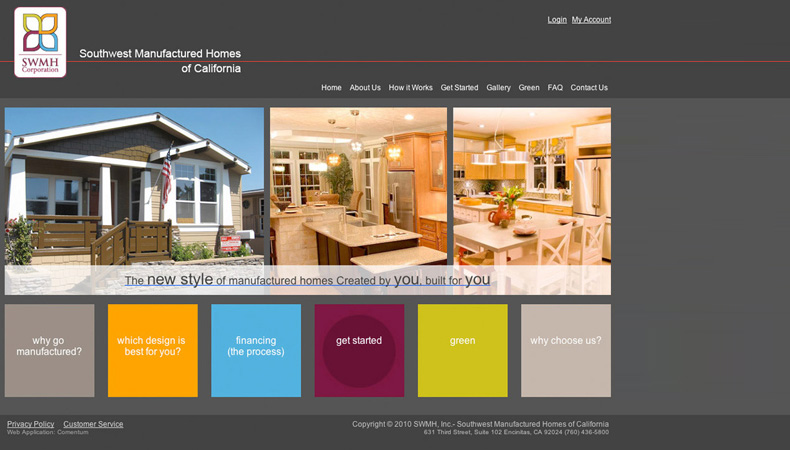 Southwest Manufactured Homes of California
---
Design and Build Your Manufactured Home
This project showcases Comentum's development capabilities on building full-featured, step by step, built-to-order products. In this project, users will go through step by step pages to select home improvement items and will build their own manufactured home.