Inventory Management Software: IMS
Streamline your operation and manage, organize, track and optimize your inventories with ease using Comentum's IMS Inventory Management System
Comentum's IMS is a fully customizable PHP-MVC based Inventory Management System with intuitive design and powerful features.


Comentum's IMS Advantages:
You have full control of the software and data - install it at your corporate network and you do not need to be concerned with the security and privacy of your data
Customizable - Customize it to fit your needs - you have full access
PHP-MVC Based - Easy to maintain and customize (structured framework and architectural pattern)
Manage Inventory - Manage, organize, track and optimize your inventory
Multiple Locations
Multiple Inventory Types, Categories, Subcategories
Pick list management
Inventory cost management
Bar code support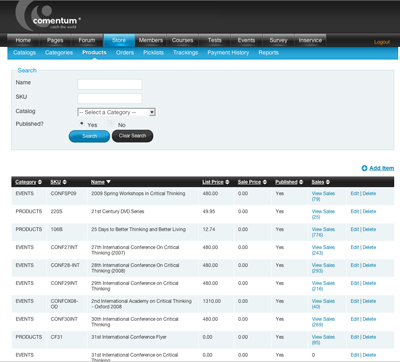 Comentum Corporation builds websites for your success.
For Information Contact:
Comentum Corp
6222 Ferris Sq.
San Diego, CA 92121
Phone: 858-410-1500
Fax: 858-410-0707
Sales: 800-387-1920
Hours: Mon. - Fri., 9 a.m. - 5 p.m. PST
Contact Us »